TAXI
It is the most comfortable means of public transport in Barcelona but also the most expensive, but if you are much people it may often pays off because the average cost of a taxi is about 10 euros and prices are not excessive.
Taxis are plentiful through the city, which is not a problem to use this mean of transport as the wait on the street is not even a minute, they easily can be identified by their black and yellow colors and on top have a green light indicating that they are available.
You can also call the many taxi companies to come to pick you up in a particular site because if you call them from the street they will not give you this service.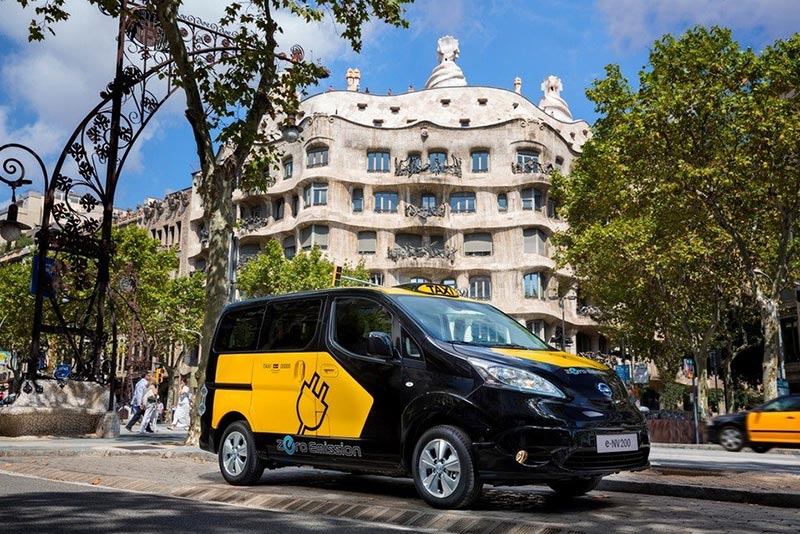 Some taxi companies
City Taxi: 932 848 464
Radio Taxi: 933 033 033
Radio Taxi Barcelona: 932 933 111
Taxi Barcelona: 931 131 920
What is the price of a taxi in Barcelona?
Although it is the most expensive public transport in Barcelona, if compared with other countries in this city the taxi is pretty cheap. At night and on weekends is a bit more expensive.
The average ride cost is about 10 euros in Barcelona and from the airport to Barcelona it is about 35 euros.
All cars must have a clearly visible taximeter inside the vehicle and most taxi drivers are very professional and honest people but if you feel you have been cheated in the price or on the way to your destination and think the price is outrageous, do not hesitate to ask for a receipt and write down the license number of the taxi that is visible next to the taximeter, it is the only way to later claim.
Lost objects
If you have left any object in the taxi, you can call the following telephone number: +34 902 101 564, monday to friday from 8 to 20 , during the weekend and holidays there is available a reception automatic call service.
This service connects taxi drivers with customers to facilitate communication in order to find the lost object. This is not a place where you can deposit or collect forgotten objects in the taxi.
It is therefore important to always ask the driver for a receipt with the amount and the license number of the taxi.