Barcelona is a premier destination for shopping, but if you want to buy fancy clothes with good discounts we offer a visit to La Roca Village. You will find 130 leading brands in the market and only at 40 minutes away from Barcelona.
La Roca Village shopping center is similar to a small town (but prefabricated), whose streets are distributed as "outlet" stores of different brands. It is a good place to spend the day if you love shopping and find good opportunities.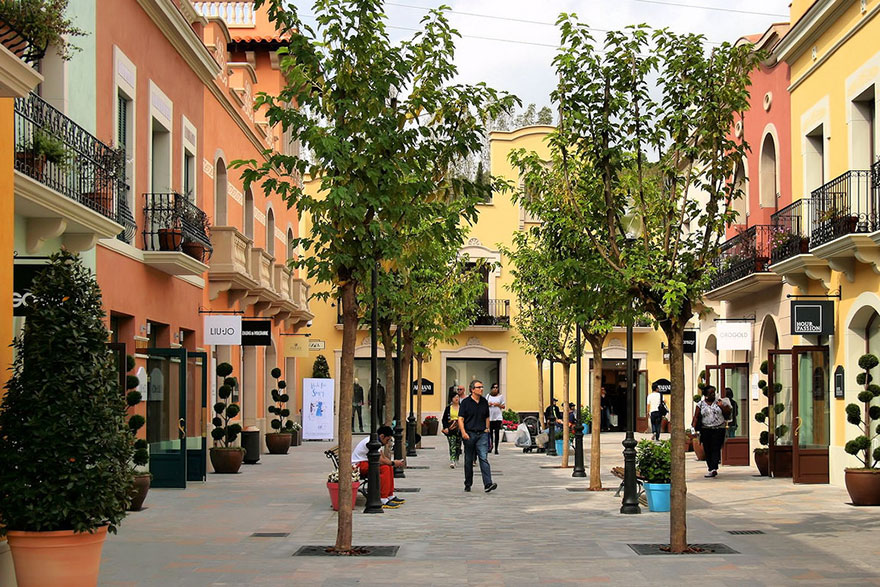 If you want to enjoy the day, the Rock Village offers bars and restaurants with various cuisines, you should always ask for the daily menu and it will cost cheaper.
Happy shopping!
Opening hours
Open Monday to Sunday from 10 h to 21 h.
Open every day of the year except:
1 and January 6
May 1
11 of September
25 and 26 of December
If you want information about this trade center, you can consult the official website La roca village
They have information in several languages, and you can view the stores and products that can be found at La Roca Village.
Roca Village map

How to get to La Roca Village from Barcelona?
Just a little over half an hour from Barcelona, you can reach very comfortably this relaxing and sophisticated shopping paradise. You can reach it by car or boarding the Shopping Express Bus, the luxury of direct bus service takes you from Barcelona to La Roca Village, from Monday to Sunday throughout the year.
Map to get there:

Shopping Express bus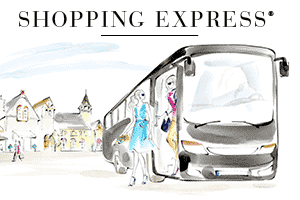 It has departures throughout the year from the Paseo de Gracia nº 6 of Barcelona.
You can get your tickets from the following link: https://www.larocavillage.com/en/guest-services/chic-travel/shop/shopping-express
Departure times
• From Passeig de Gràcia nº. 6 to La Roca Village: 9.00, 10.00, 11.00, 12.00, 14.00, 15.00
• From La Roca Village to Passeig de Gràcia No. 6: 13.00, 14.00, 16.00, 17.00, 20.00
In summer time hours are extended, you can consult them on the web.
See timetable at the following link: http://www.larocavillage.com/en/your-visit/getting-here#shopping-express-barcelona